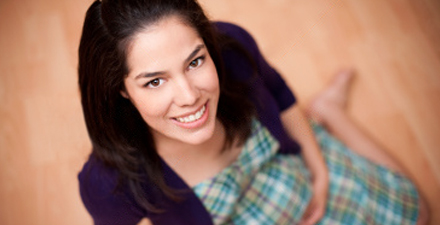 Our commitment is to provide care and the necessary resources to support our patients' health & wellbeing. We provide culturally sensitive services in Spanish and English. Interpretations for other languages are available. Most patients qualify for low-cost services. Anyone over 12 years old can receive confidential reproductive health care.
HOW TO BECOME A PATIENT AT MNHC »
Our health services include:
Preventive care like pap smears, breast exams and referrals for mammography
STI testing and treatment
Introduction to menopause
Nutritional assessments, health education and behavioral health support
Birth Control counseling including contraception, preconception, and basic infertility evaluation
Pregnancy care provided by Certified Nurse Midwifes in collaboration with UCSF and ZSFG
Centering Pregnancy ©: Group prenatal care
Breast feeding support
Dental Referrals
View our Community Programs »
Testimonials:
---
"El programa prenatal de MNHC me dio mucha información sobre nutrición, planificación familiar, y recursos legales, y me dio mucho apoyo emocional en un ambiente acogedor."
- Rosa N., Paciente de MNHC

"MNHC is about building a healthy community."
- Fernando Gomez Benitez, MNHC Deputy Director
Birth Plans
A woman's birth plan is respected; in 2012, 38% of births were natural, 28% involved an epidural and 34% received some other form of anesthesia, based on the woman's needs and preferences.
Low Cesarean Rate
In 2012, only 9.3% of our pregnant patients delivered by Cesarean Section, far below the national average of 30% of pregnancies delivered by Cesarean.